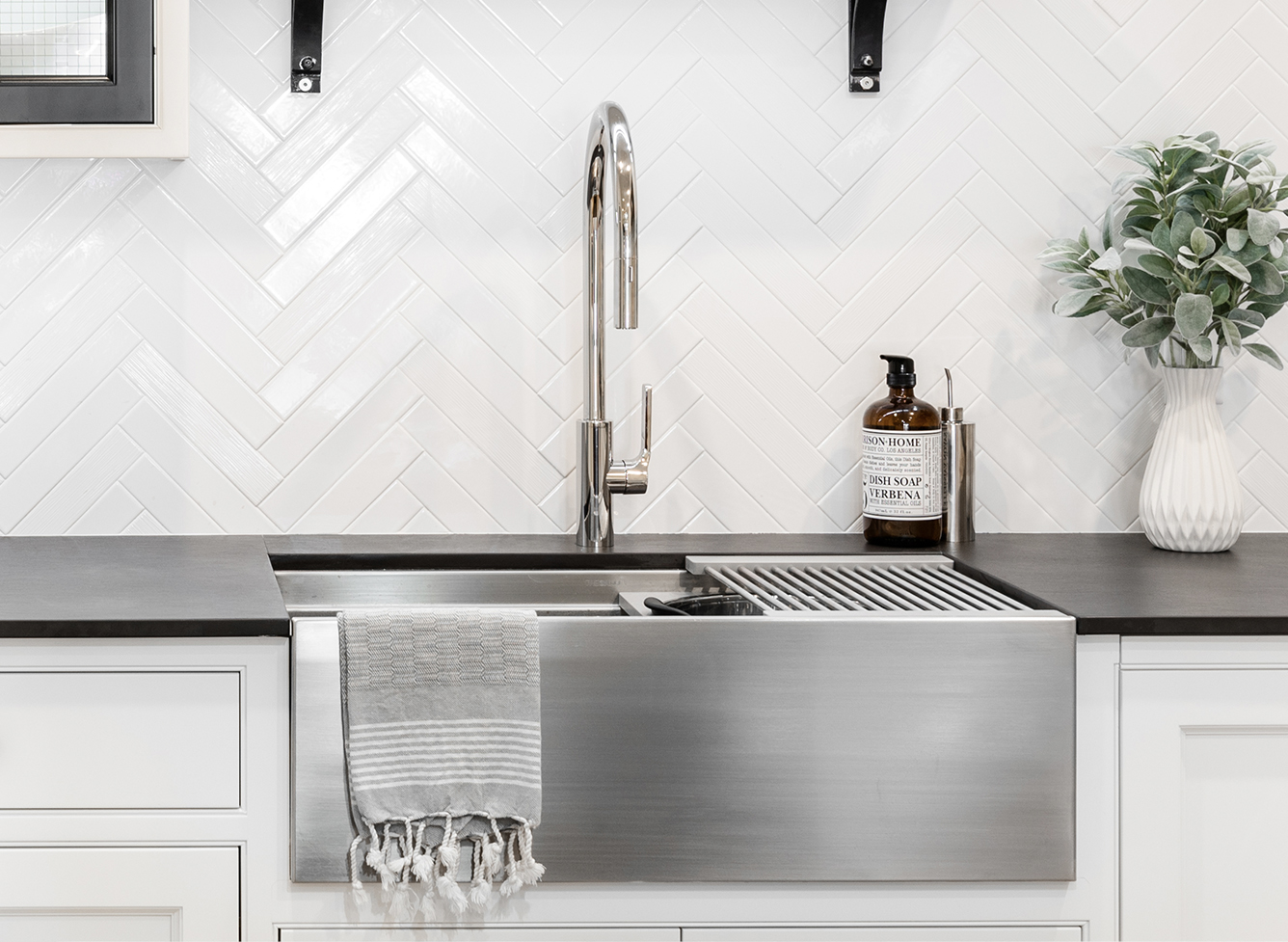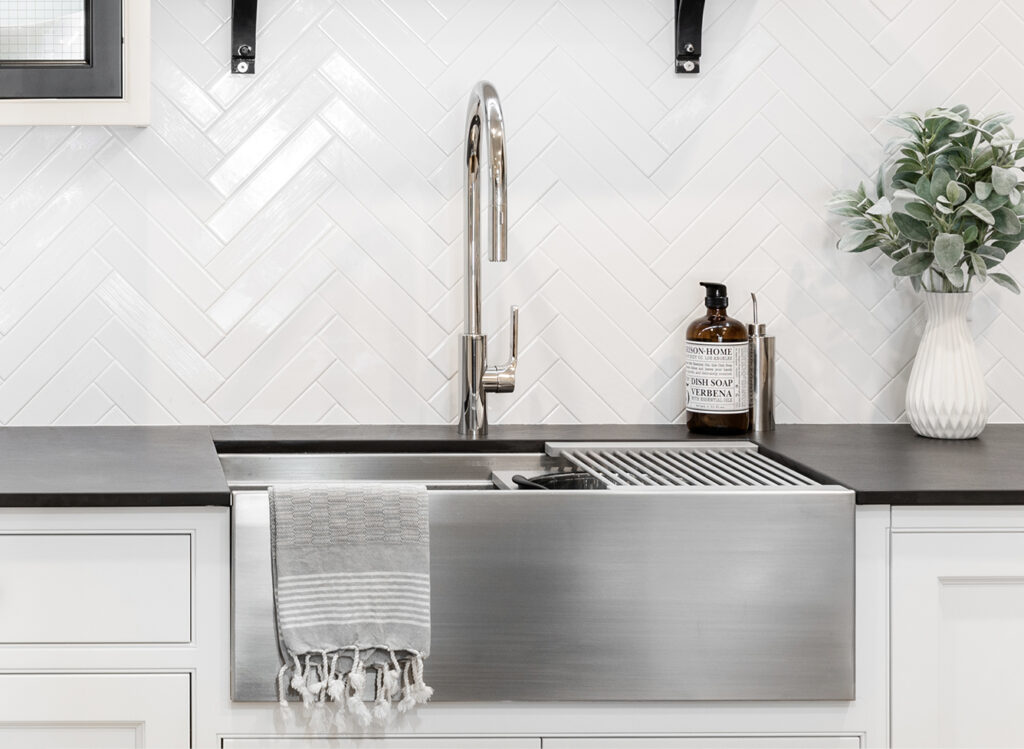 The Galley's stainless steel Apron Front offers a unique and stylish option for any kitchen. Customize the height and thickness to align with your countertop thickness and design preferences.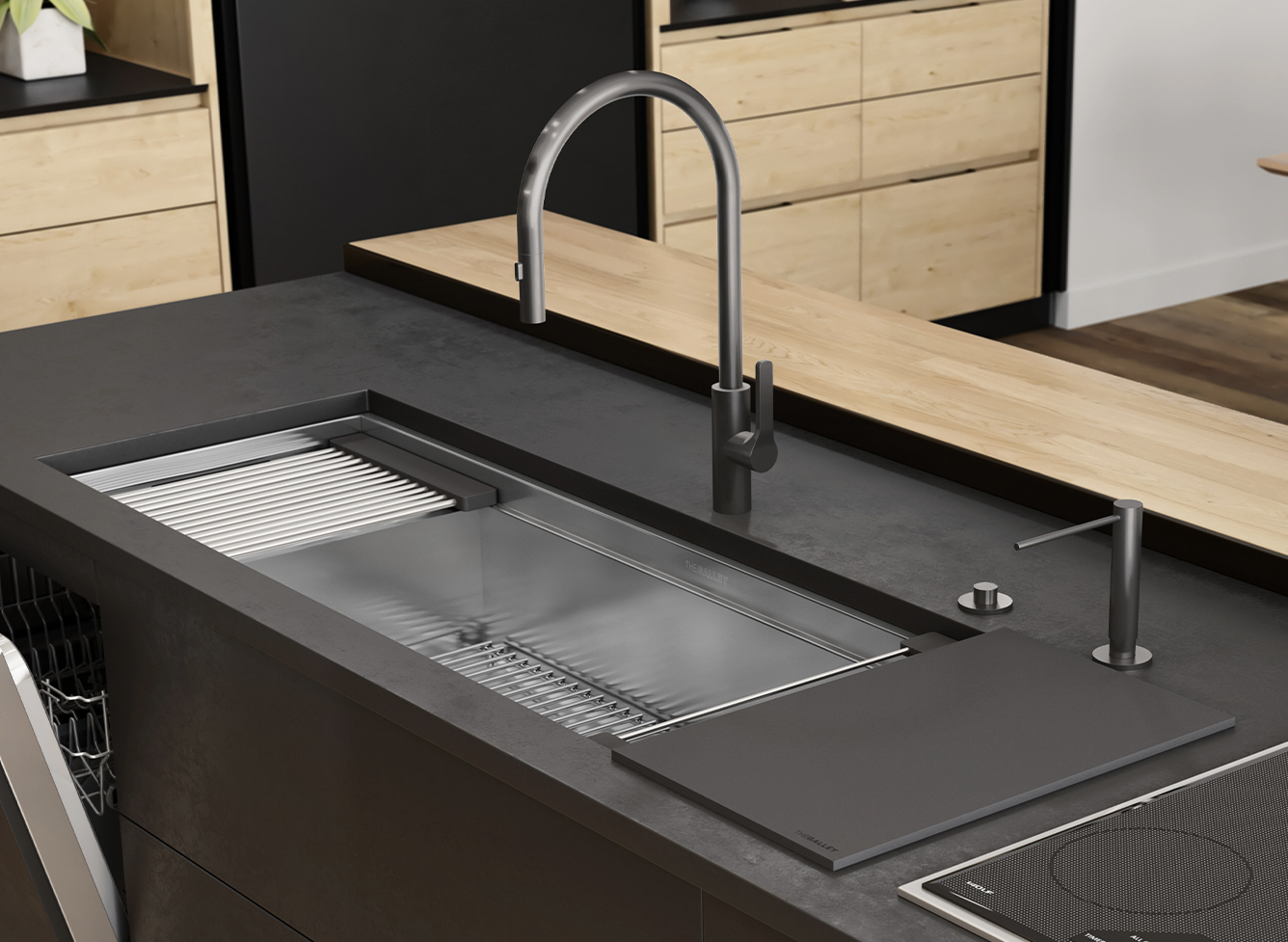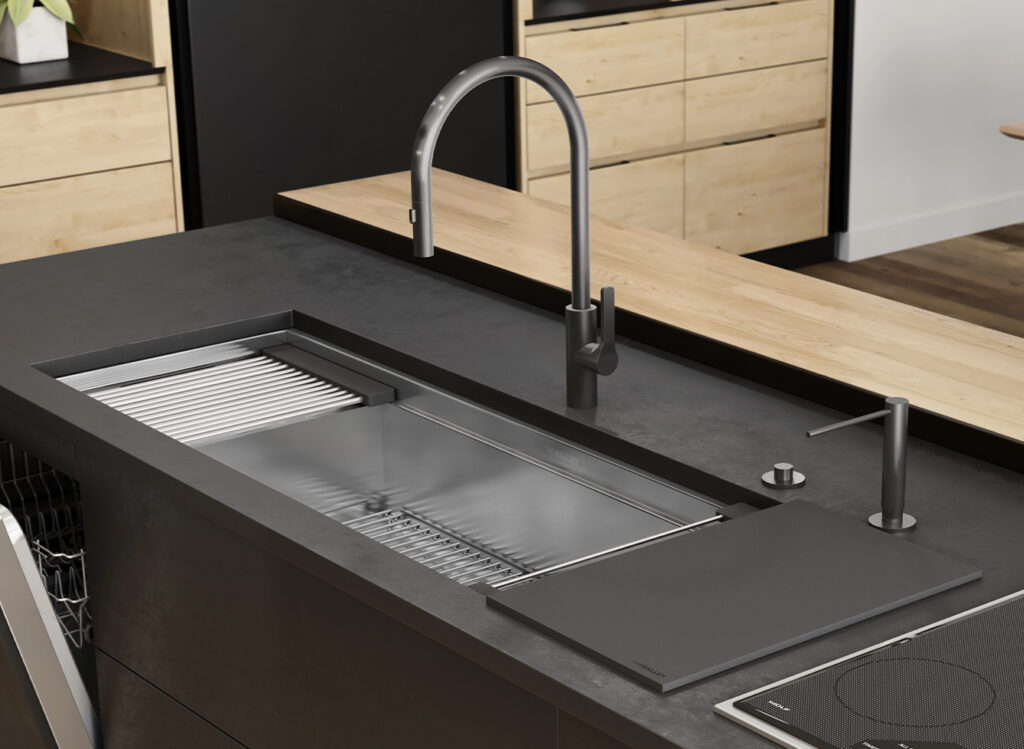 Expand the functionality of your Galley without sacrificing under-counter storage or appliances by adding an 18 or 12-inch built-in DryDock®️ to either or both sides of any Workstation. Highly engineered for function, it expands the useful space in the basin by allowing you to dock your Culinary Tools to the side when you need more space.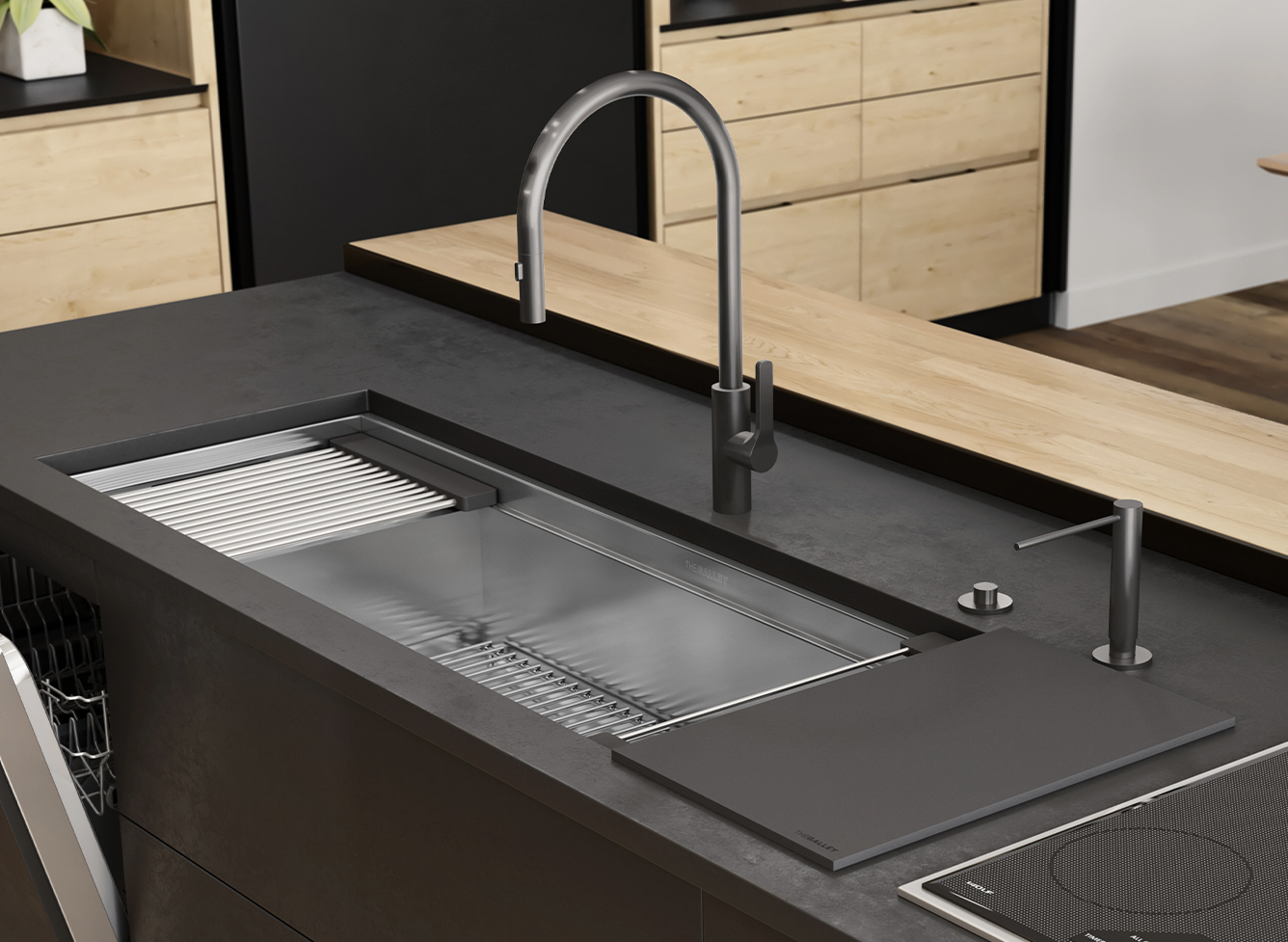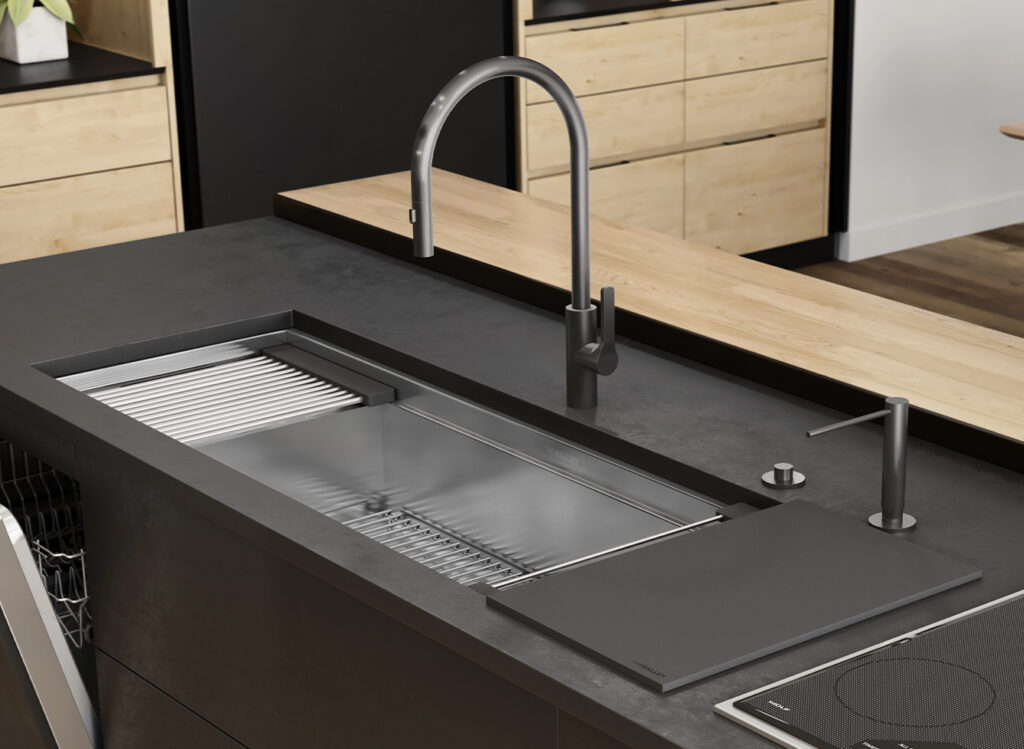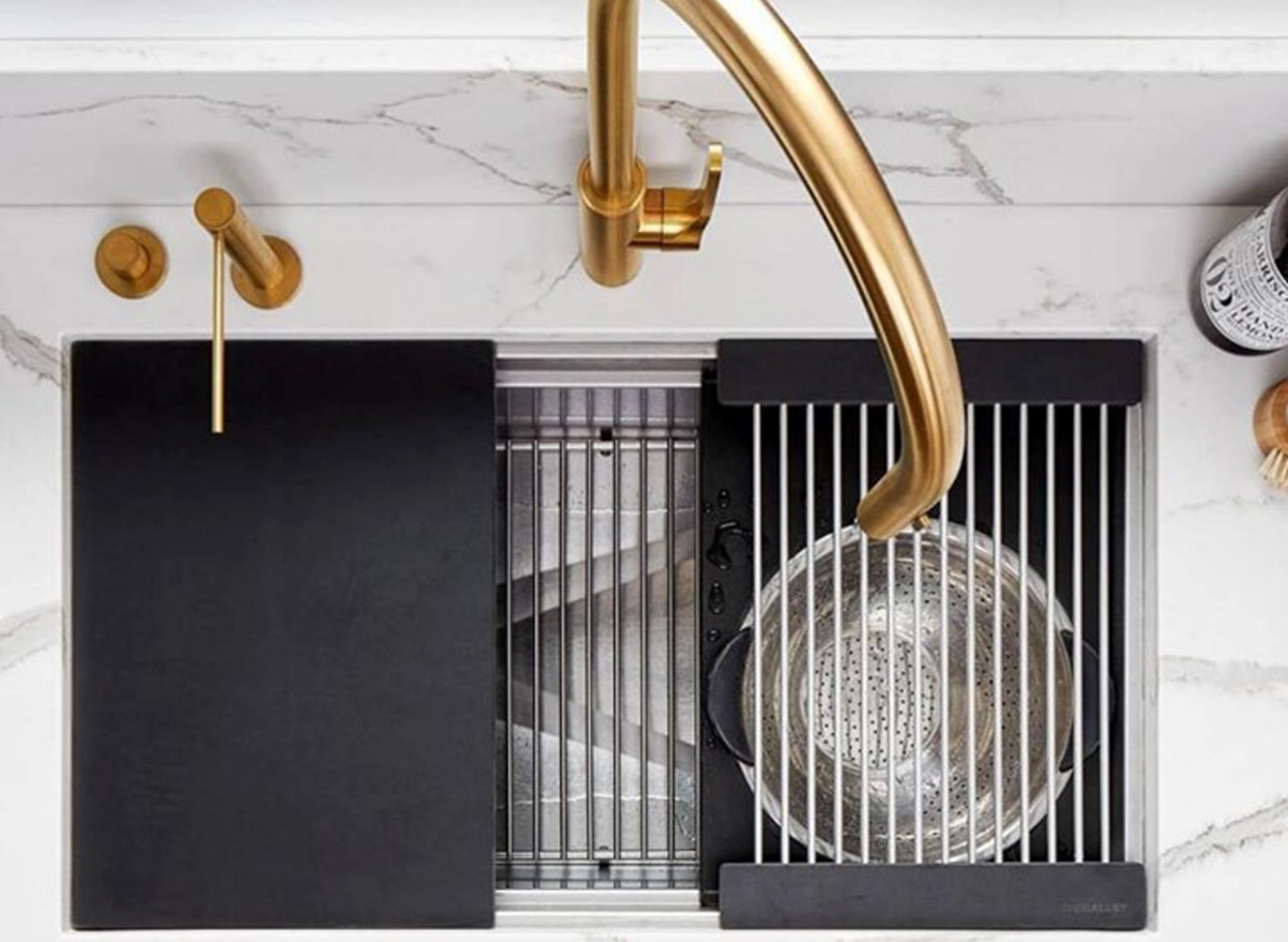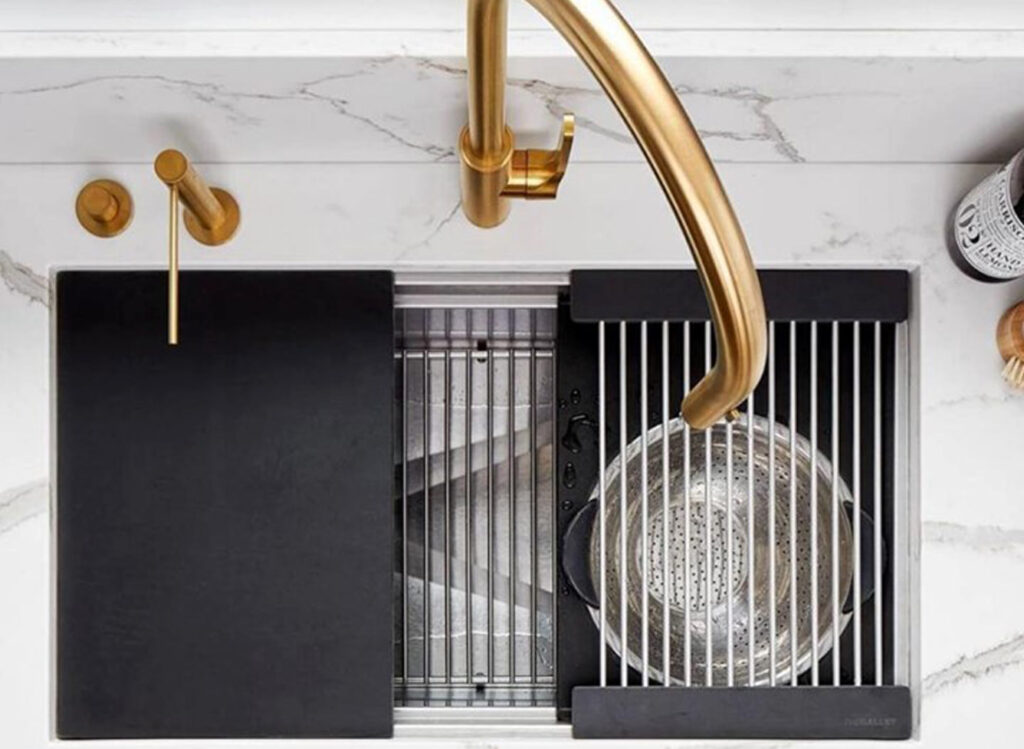 For a more compact and space-saving Workstation, reduce the Basin depth to 9". This option is ideal for those who don't require as much space for their bowls and colanders and may need a little extra storage beneath their Workstation.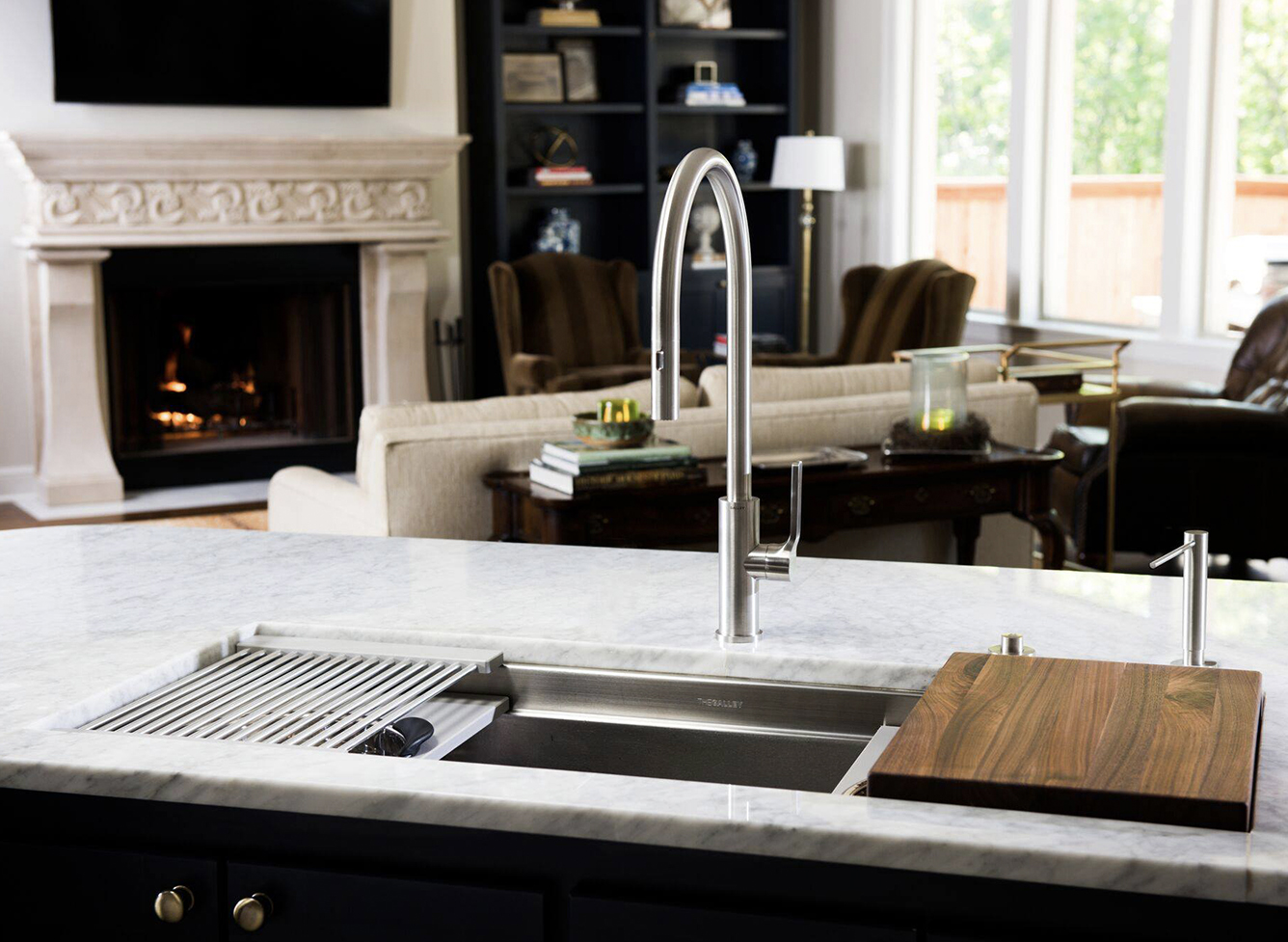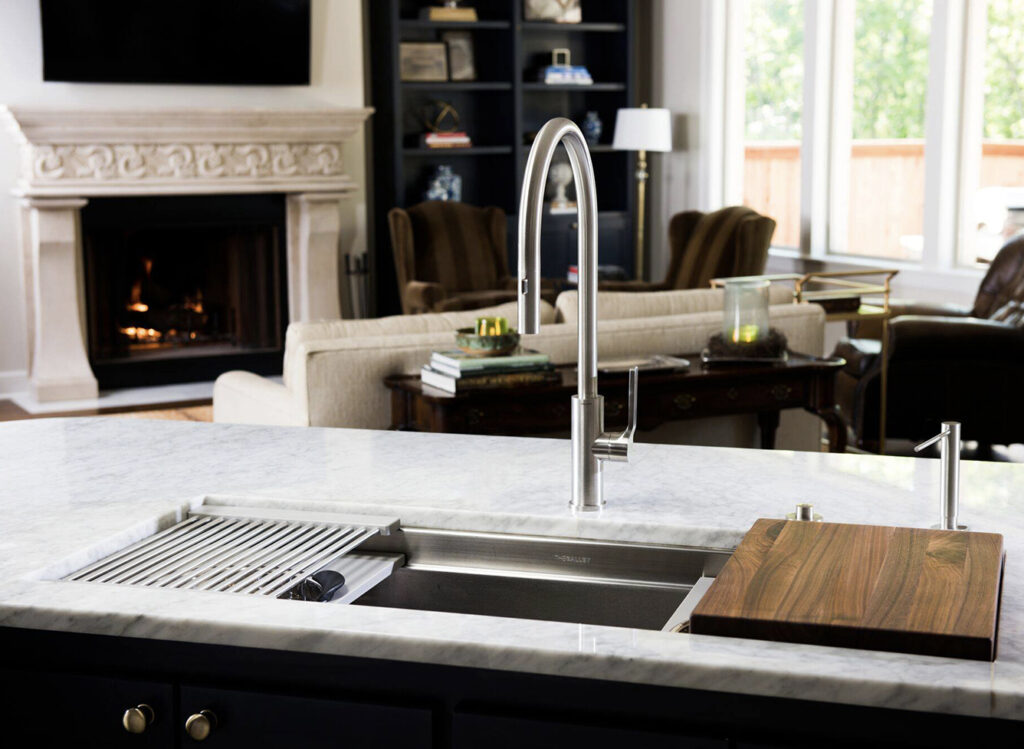 The customizable drain placement can be located on the left, right, or center of the Basin.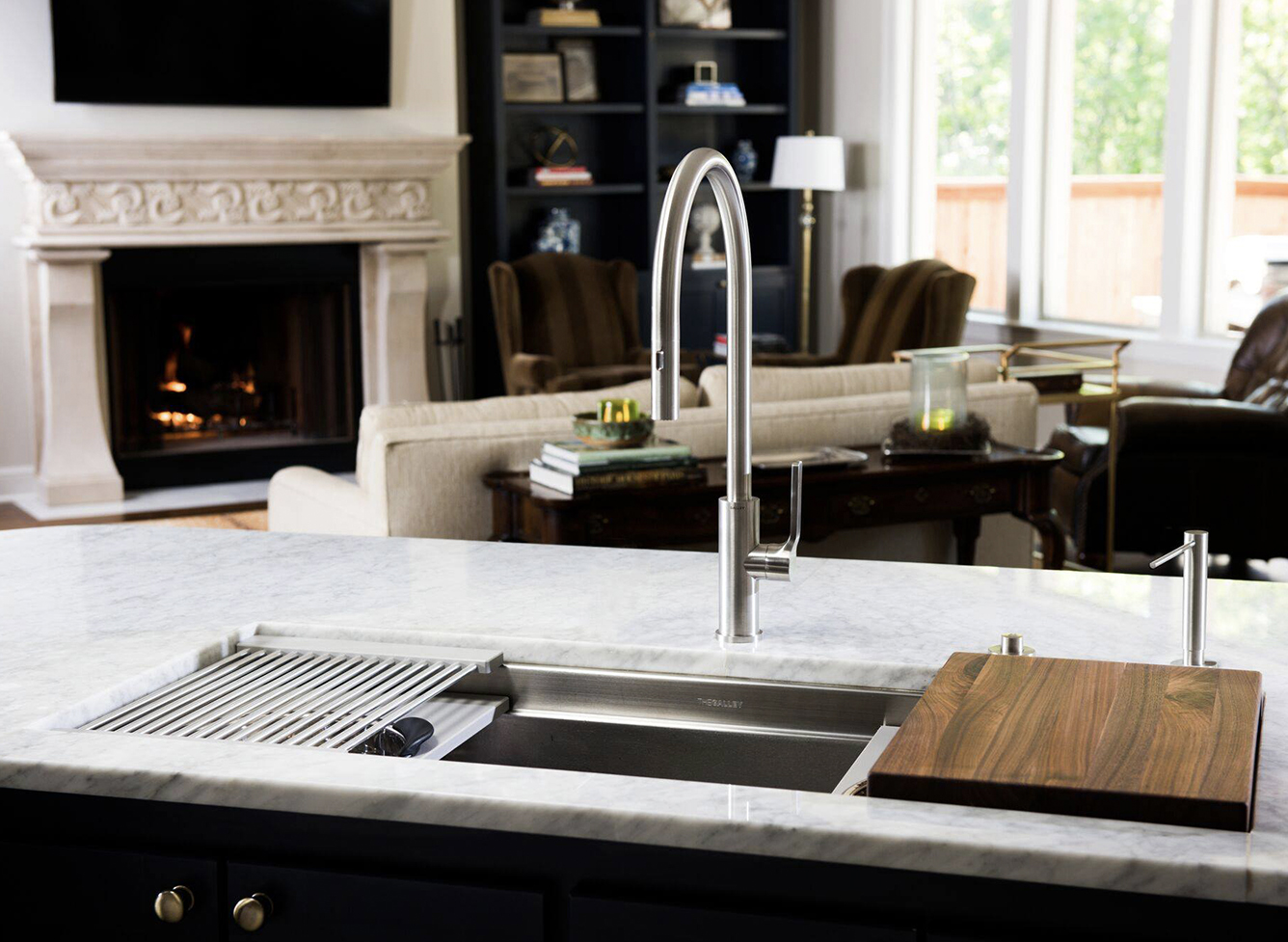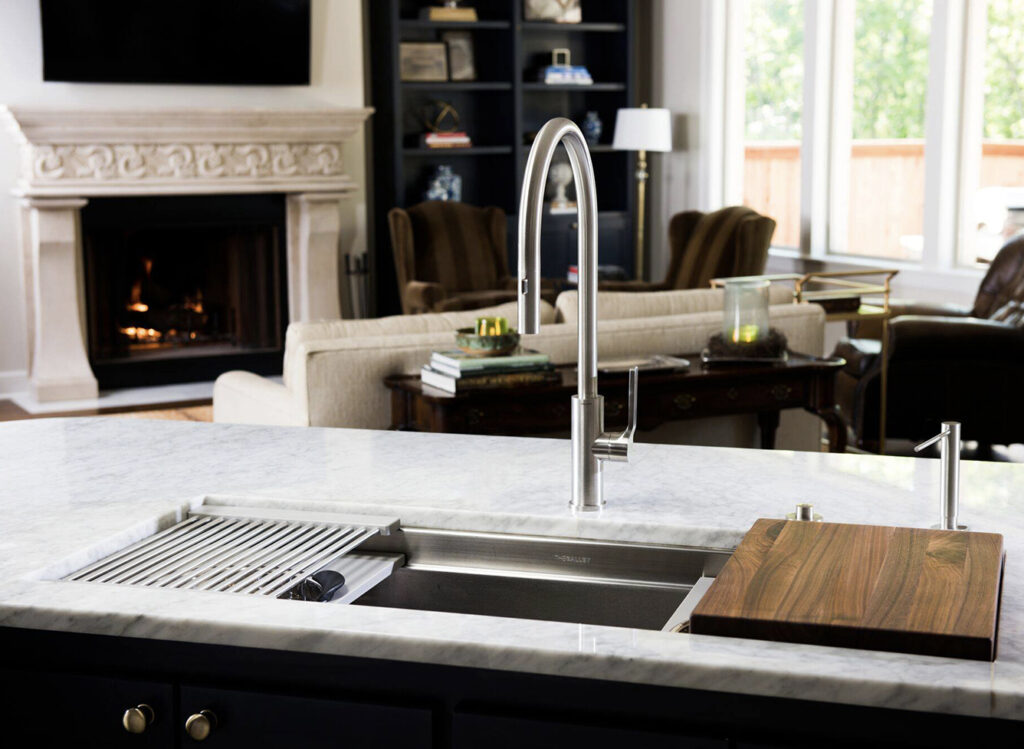 Double Bowl Divider Position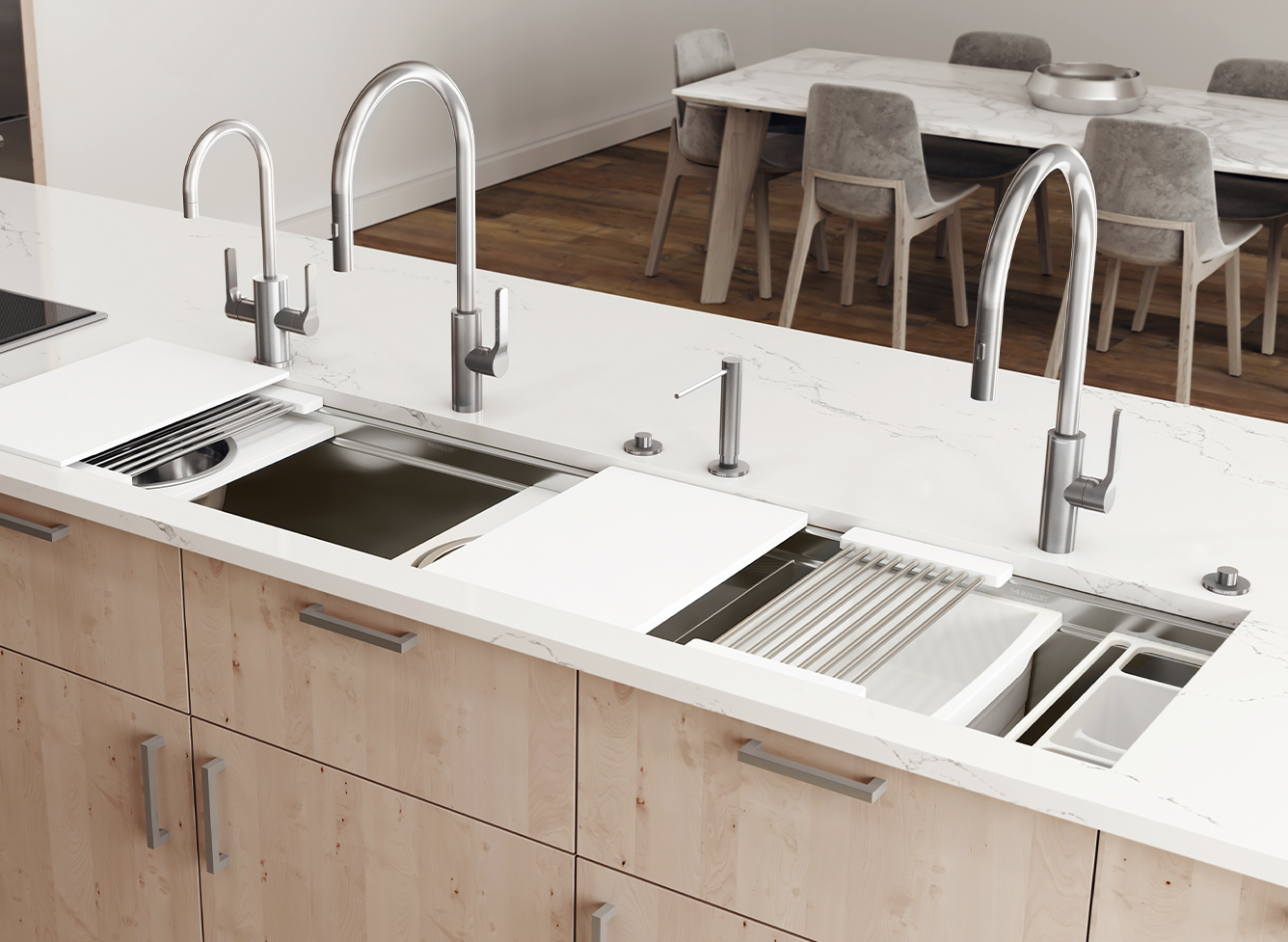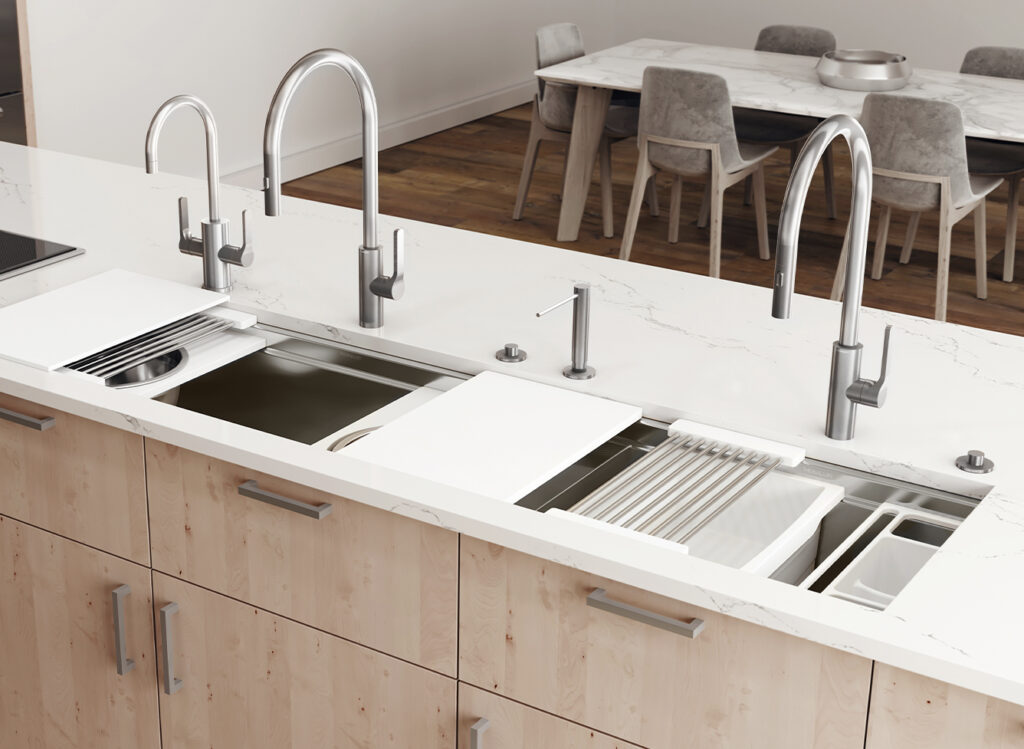 Customize the placement and height of your Work&WashStations™️ permanent divider within the Basin to fit your specific needs.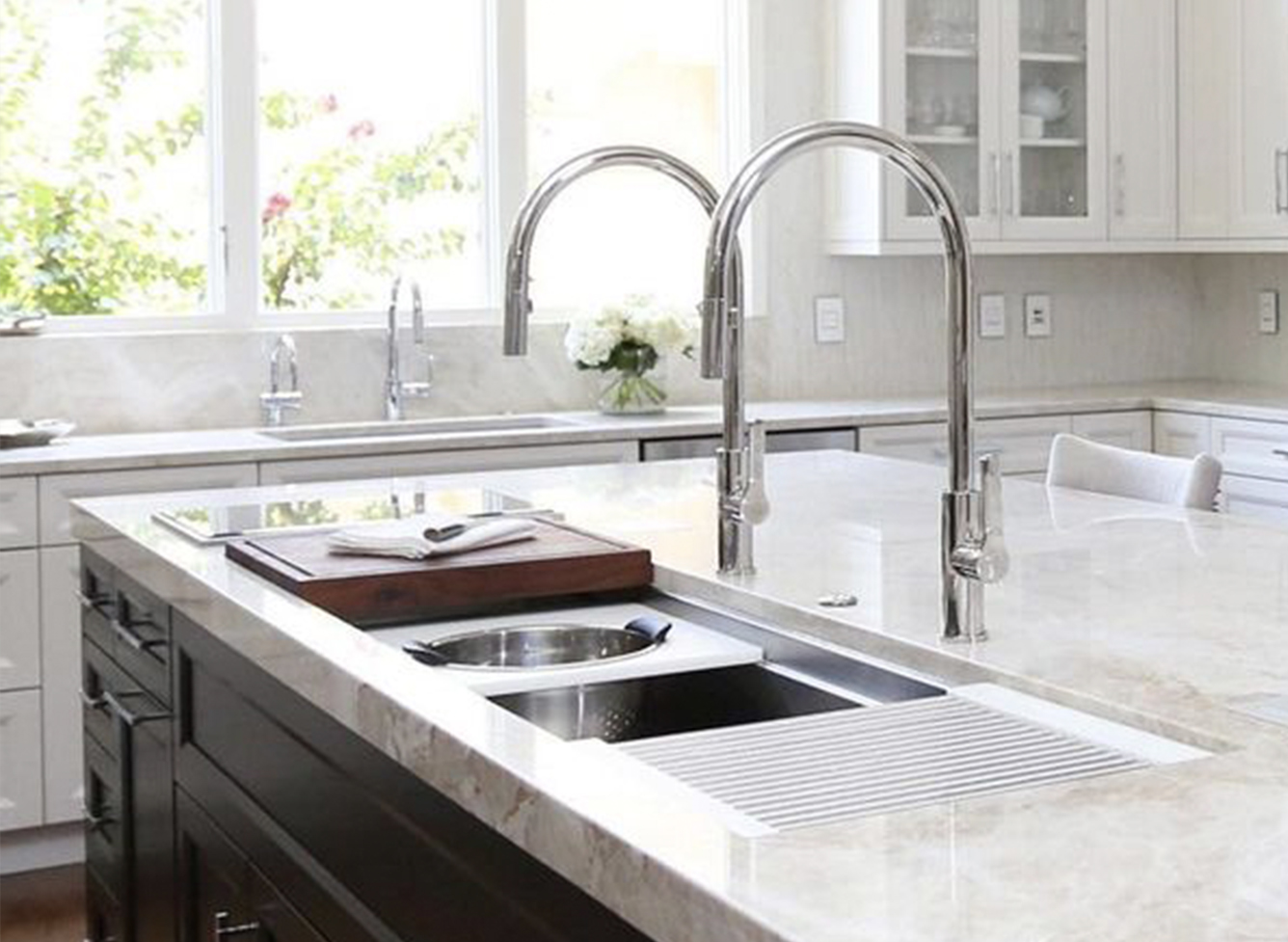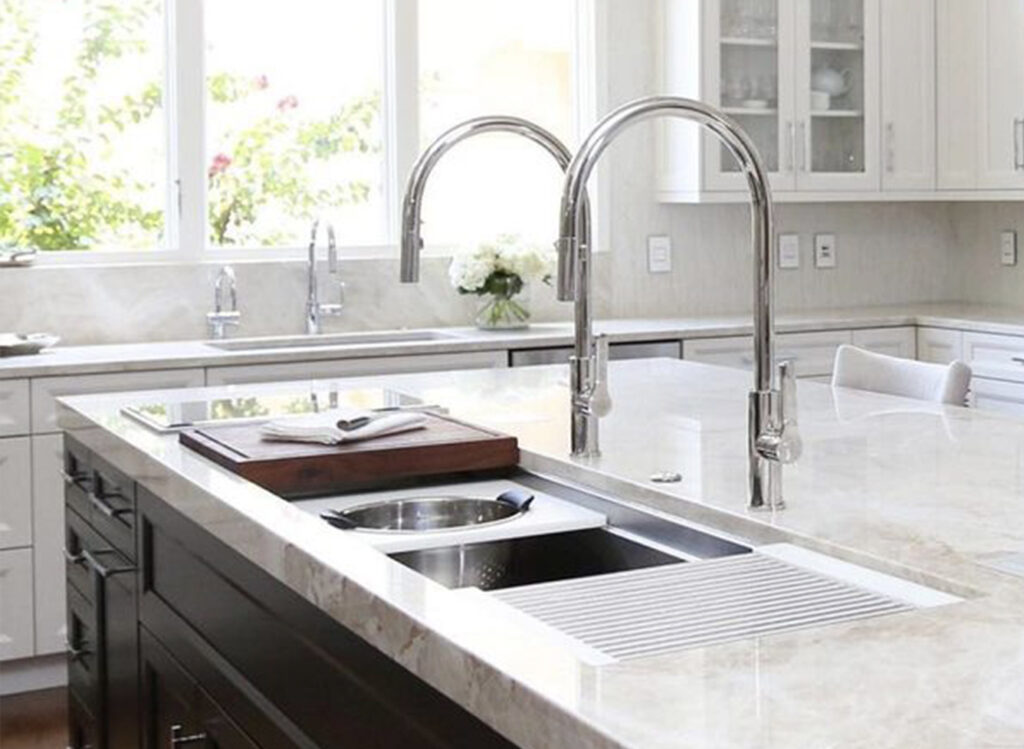 The Galley Workstation offers a customizable length option, providing the flexibility to have a Workstation that fits perfectly in your kitchen, regardless of its size.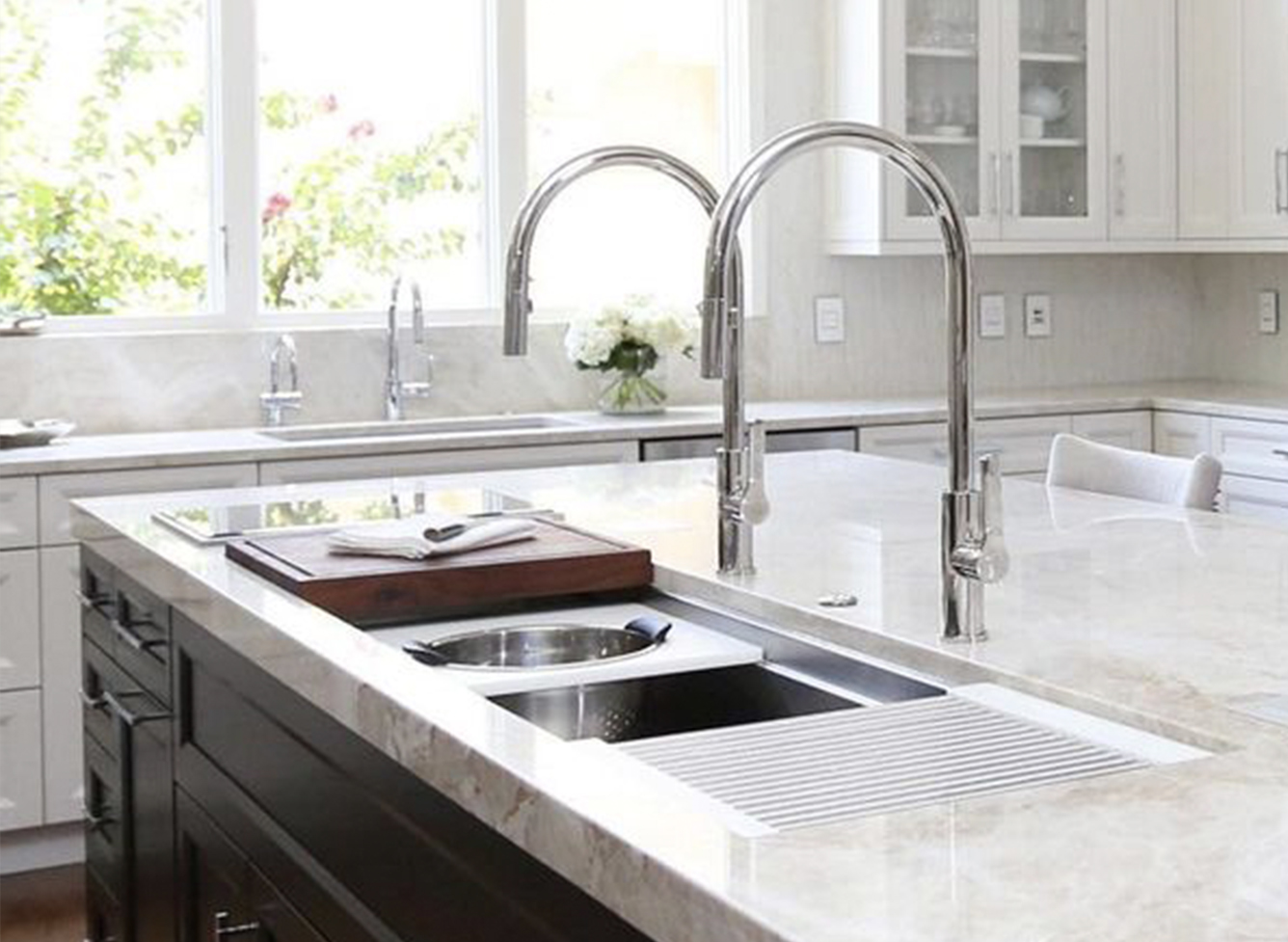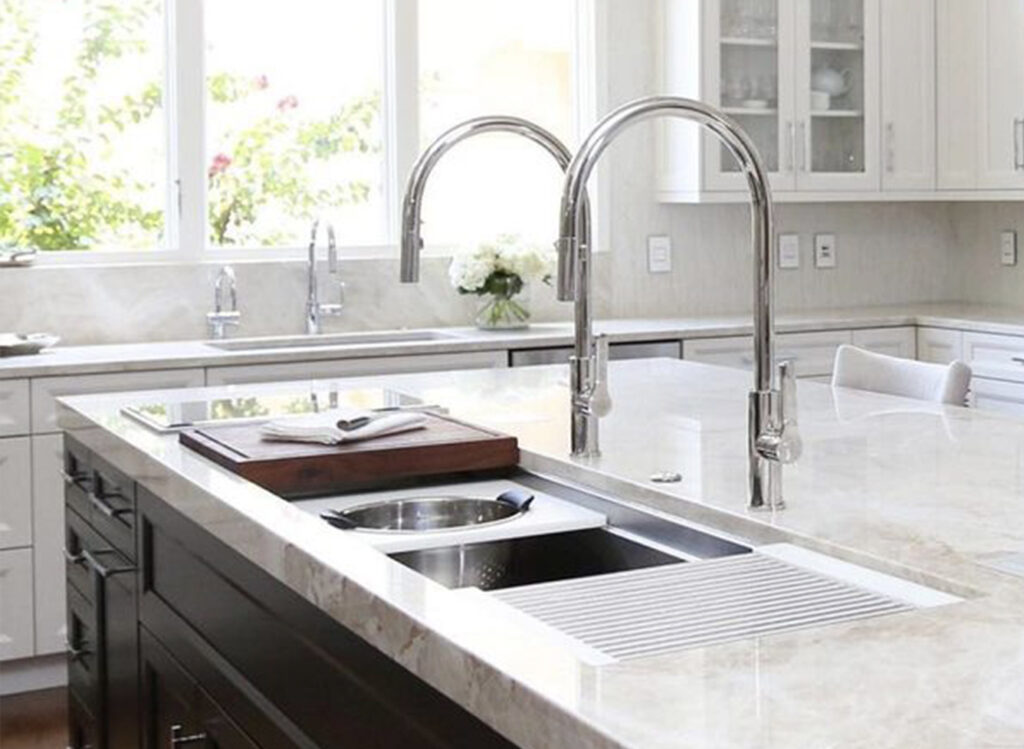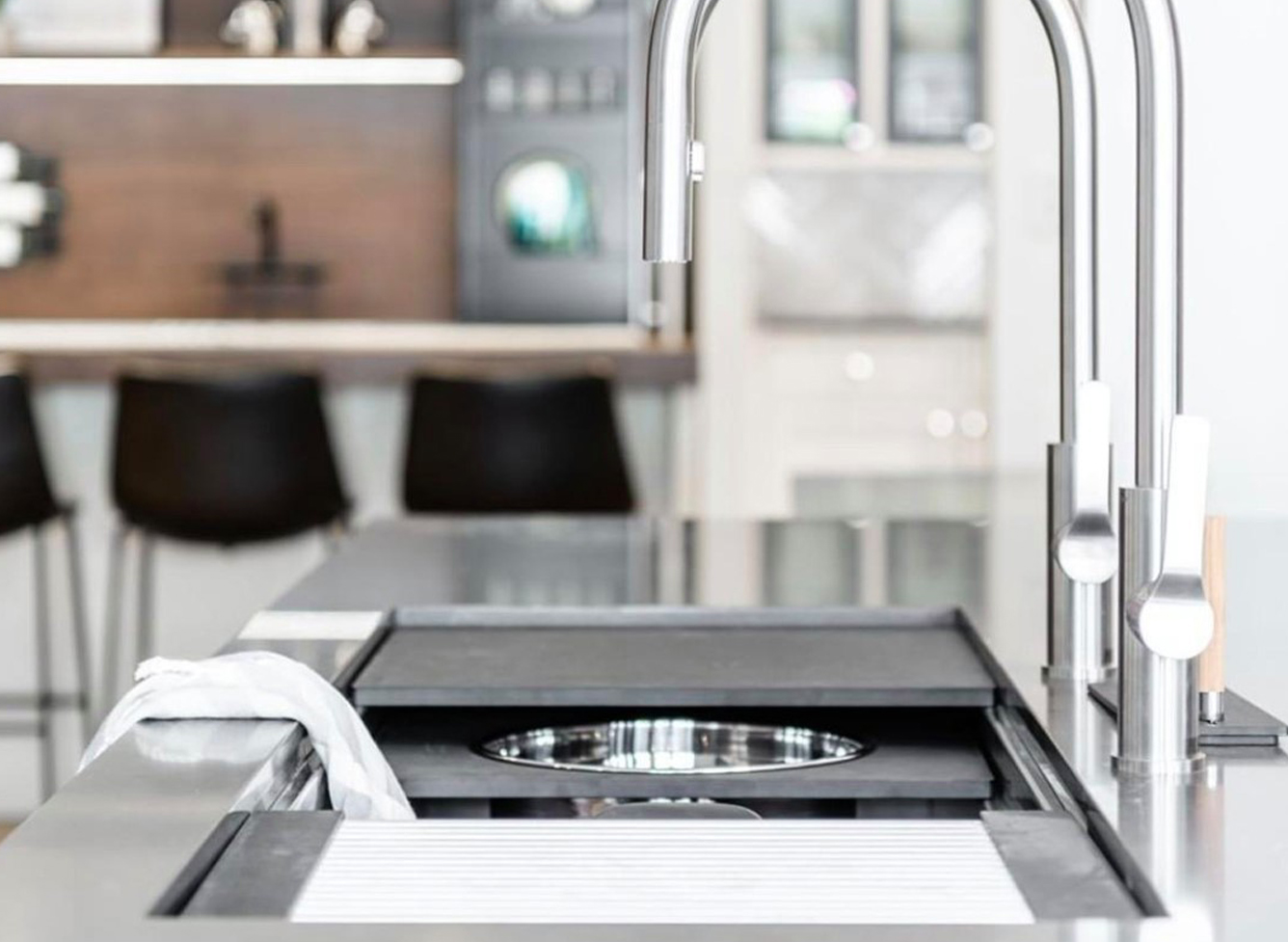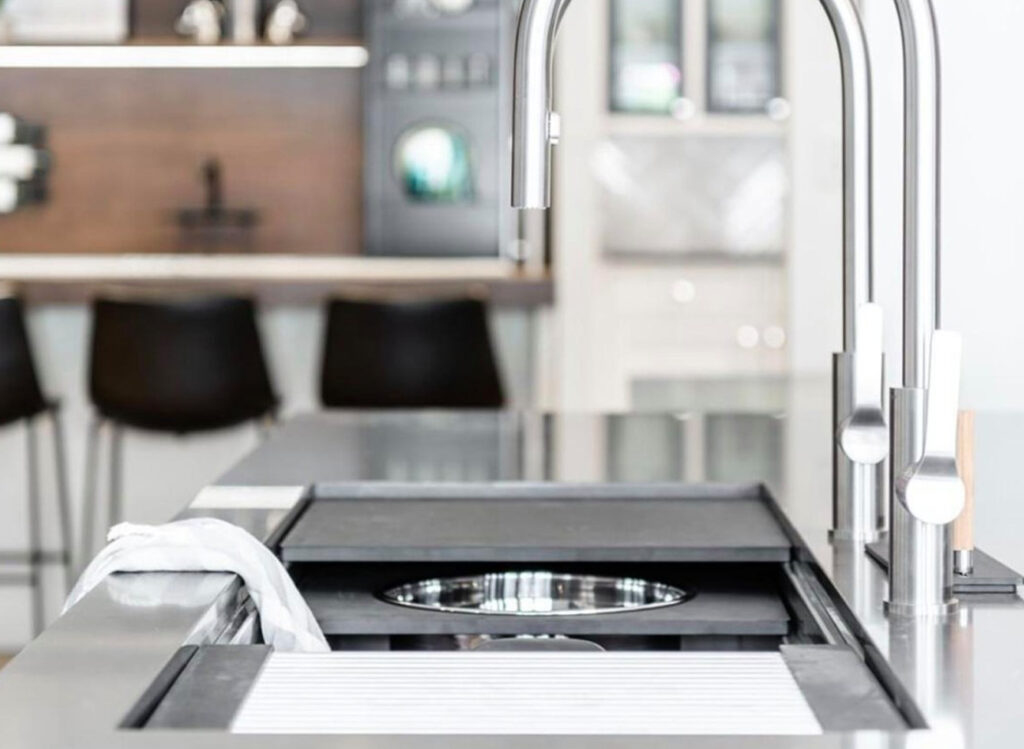 The Galley's ADA-compliant custom option is designed to provide a more accessible and user-friendly Workstation. Our ADA Basin is 6" deep and includes an ADA Culinary Kit with 4" deep Mixing Bowls and Colanders.
Stainless Steel WorkTop™️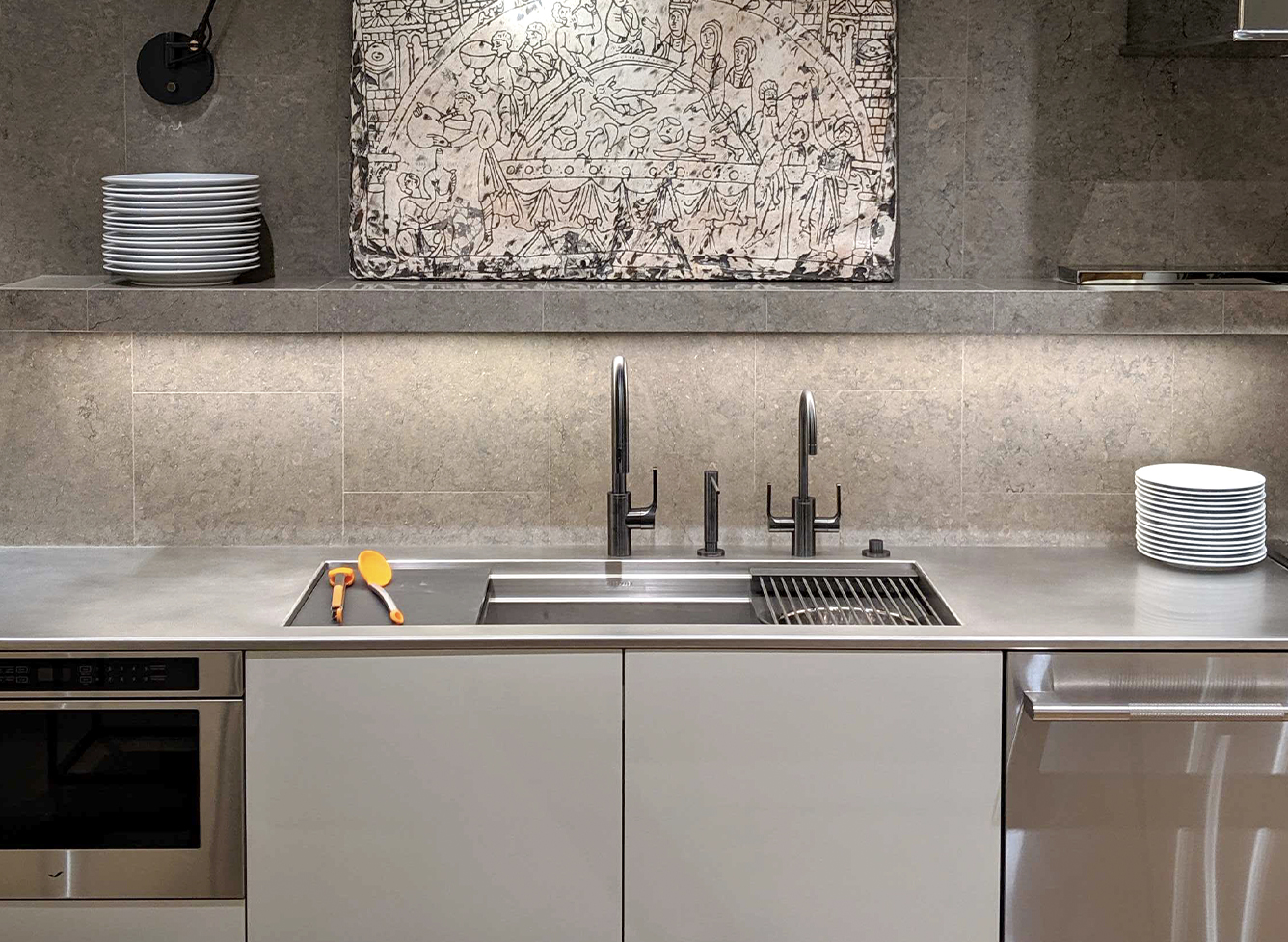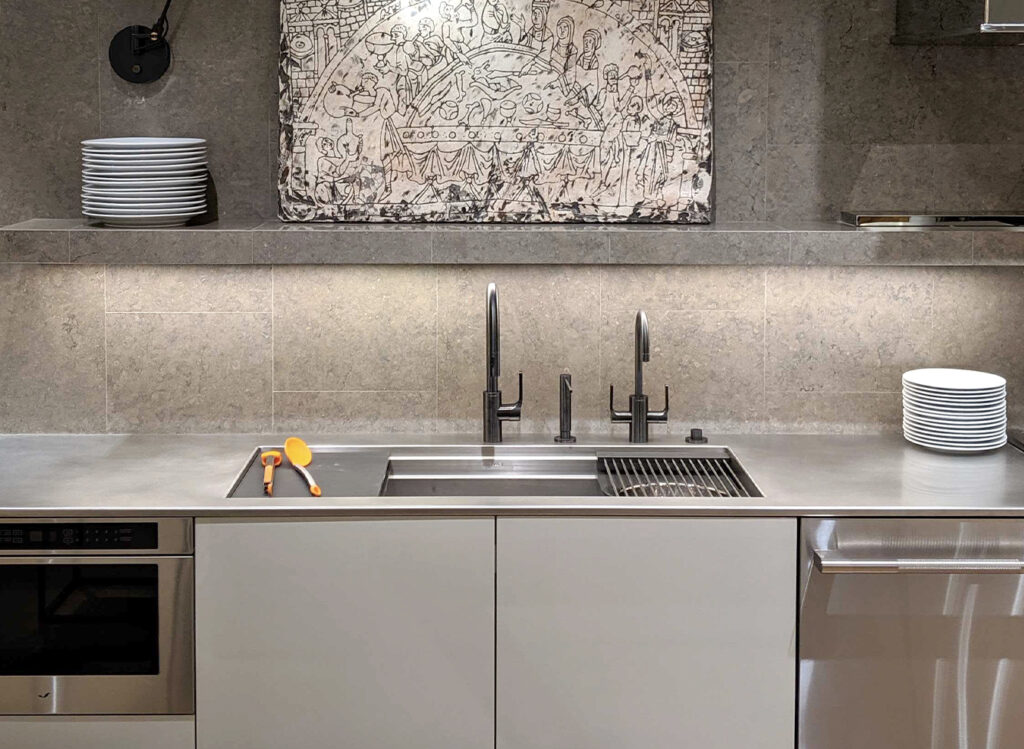 Make your Workstation a WorkTop™️! Integrate any Workstation into a stainless steel countertop of various thicknesses and shapes with or without a backsplash. The stainless steel WorkTop is not only beautiful and sleek, but is perfect for busy kitchens and cooks, as it is highly resistant to scratches, stains, and heat.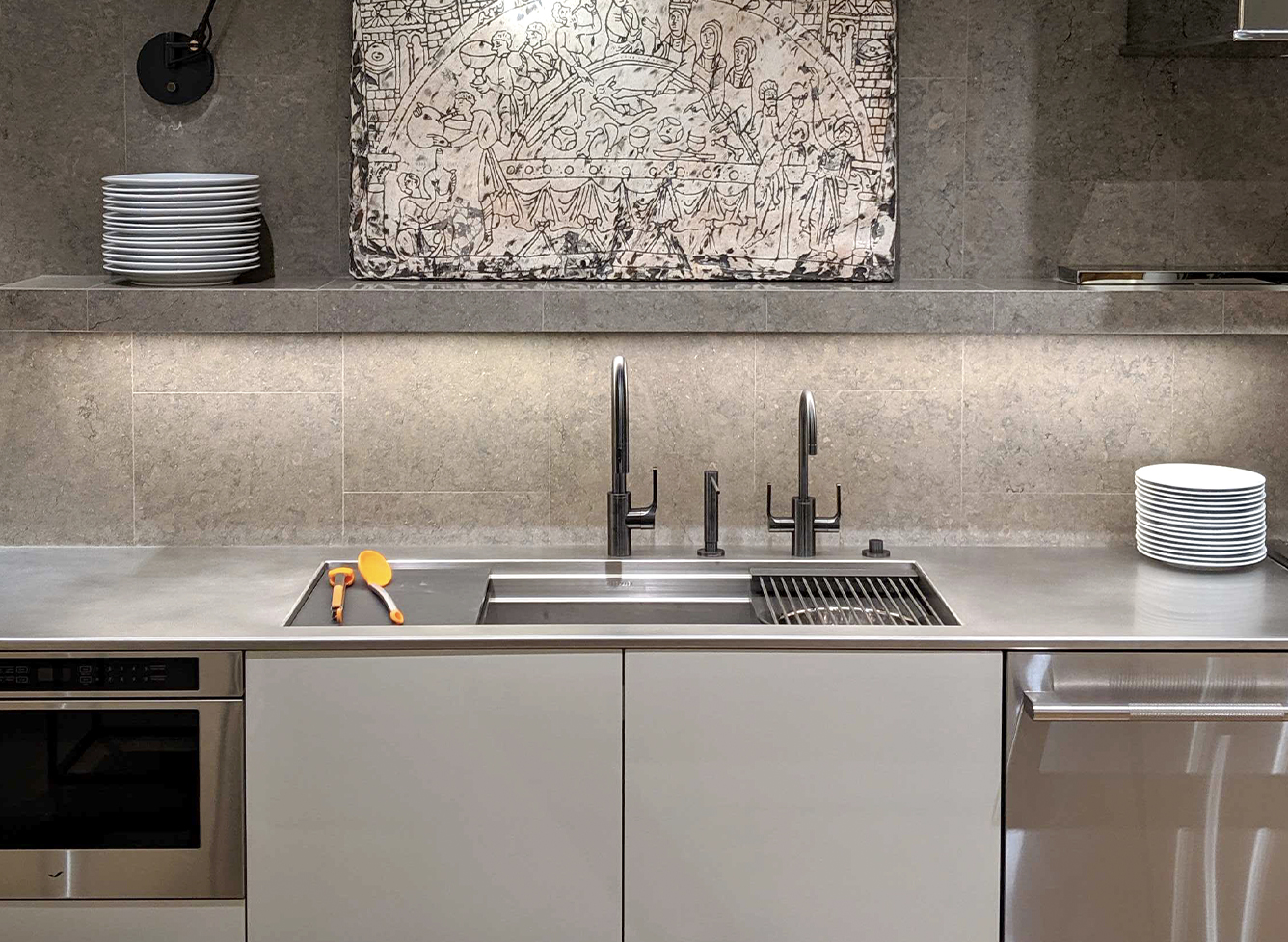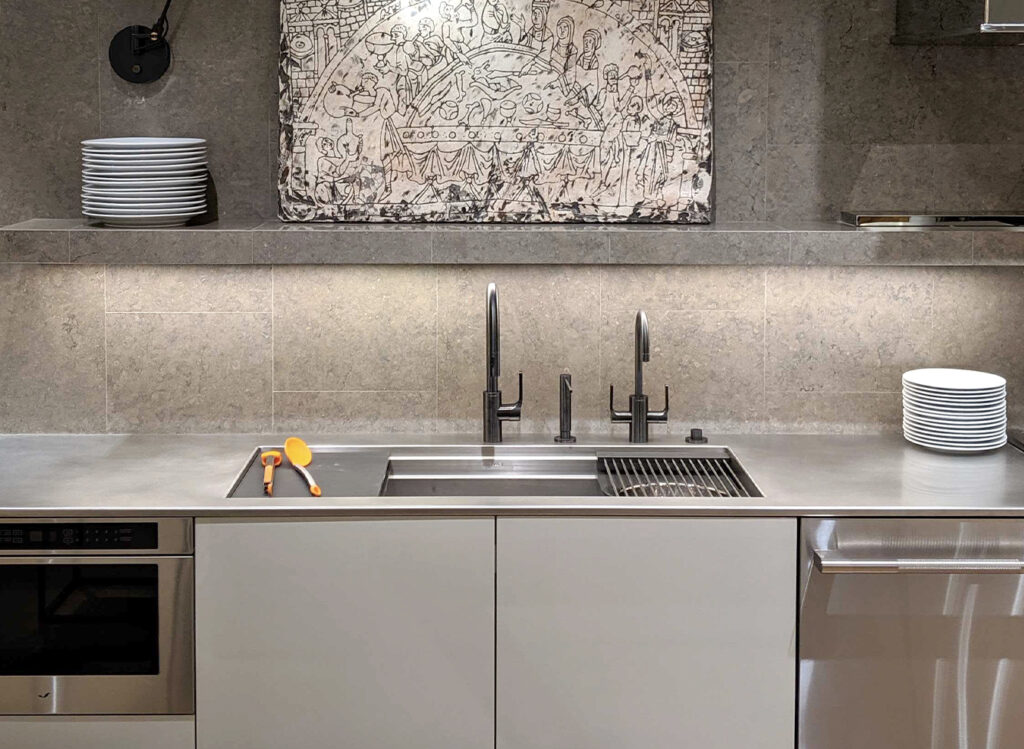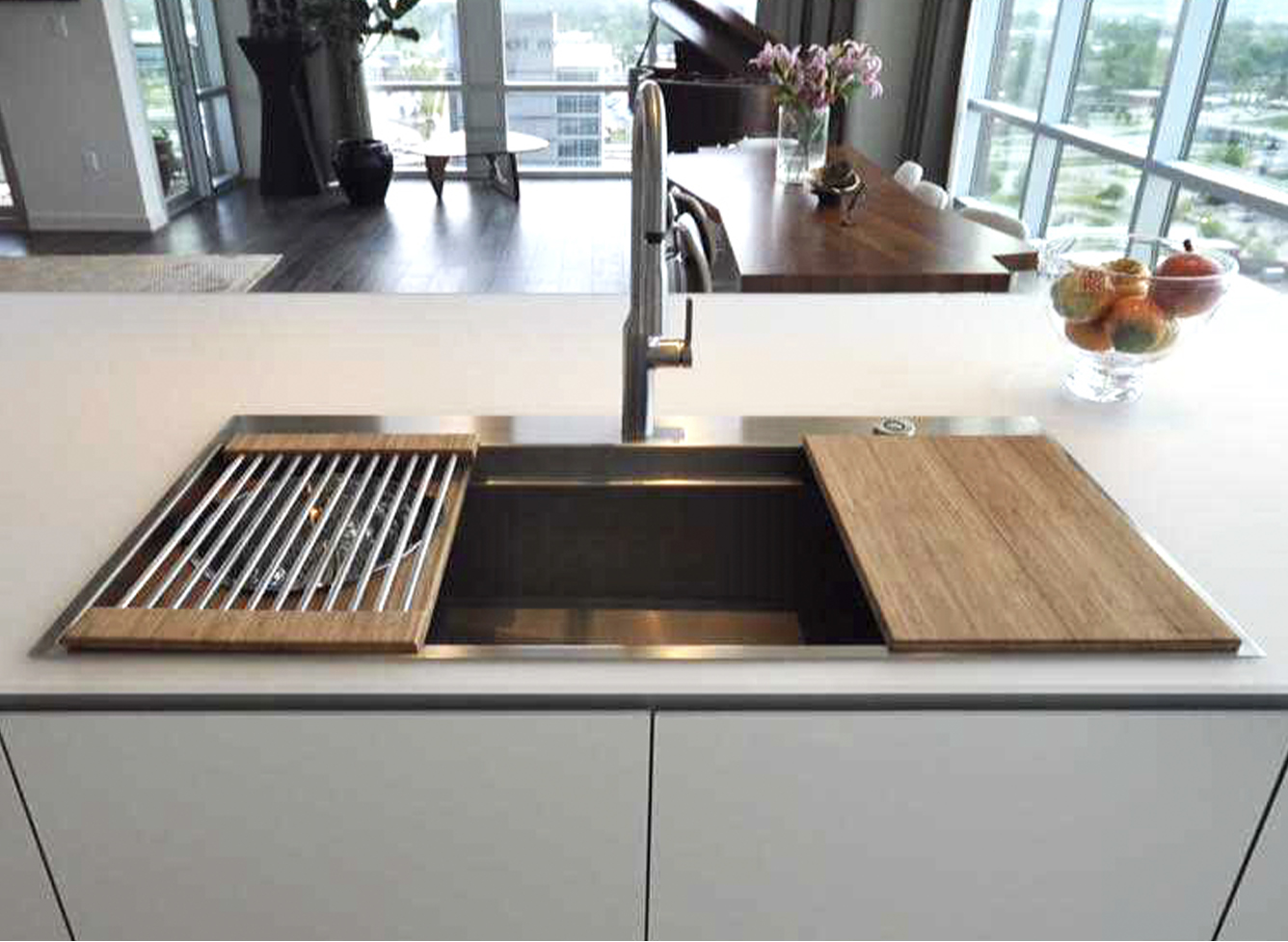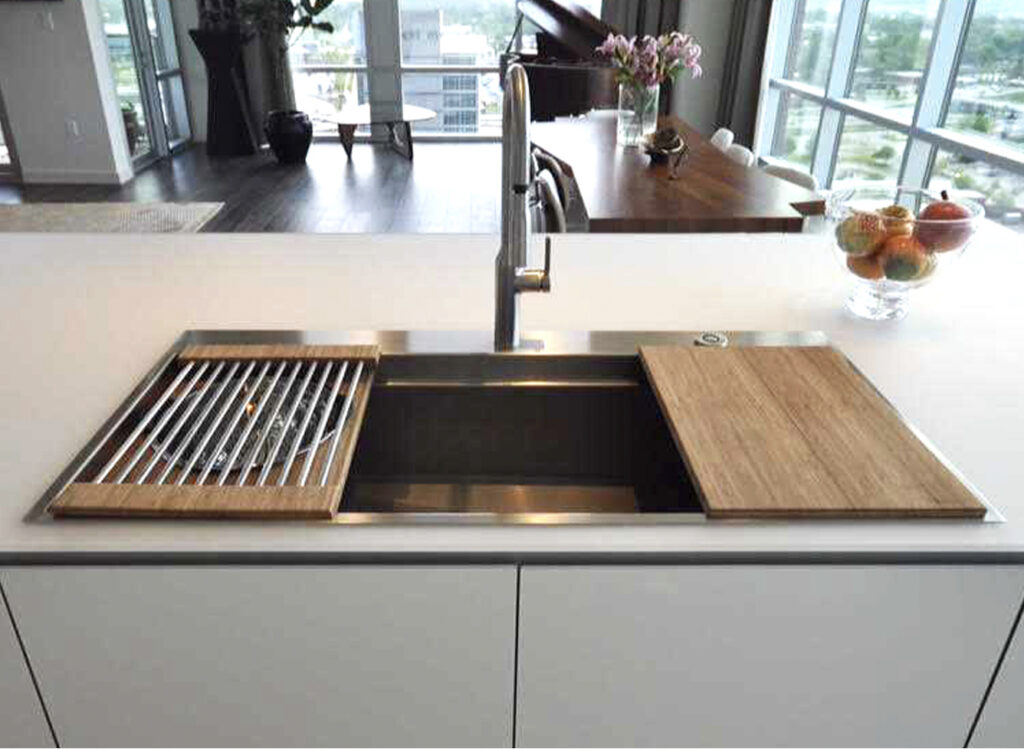 Custom Galley Drop-In Workstations are perfect for spaces where cutting or modifying the countertop is not an option, or for those who enjoy an above-counter Basin flange aesthetic. The Drop-In Workstation is easy to install and great for those who want to upgrade their kitchen without a major renovation.