8 / 8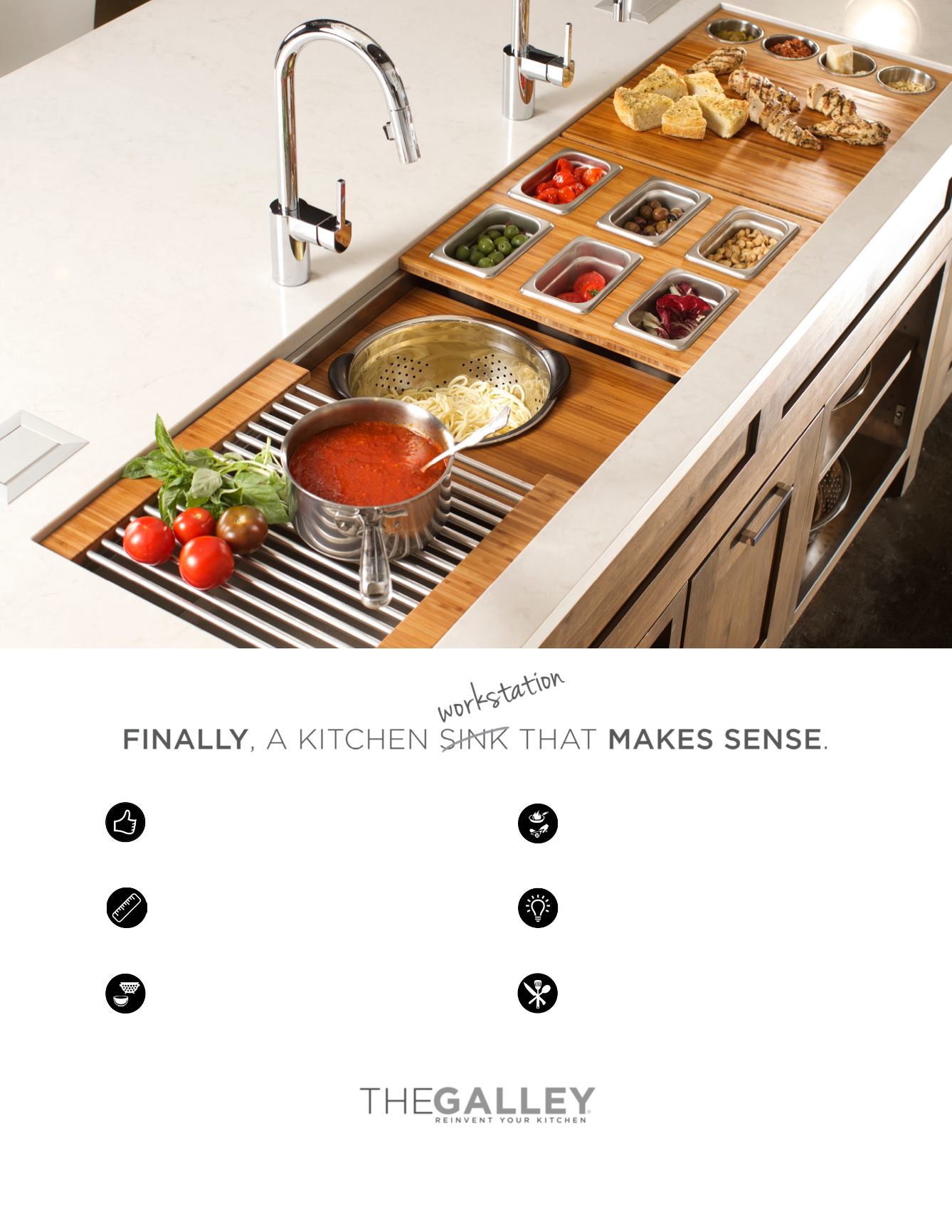 The Ideal Kitchen Workstation
Experience the Galley at
TheGalley.com
and at your local Authorized Dealer's showroom.
The Ideal Kitchen Workstation
®
Much more than just a sink, The Galley is a
super-functional workstation.
Accessories That Make Sense
Well-equipped for your every culinary and
entertaining need, our custom accessories are
what give The Galley its unbelievable function.
A Size For Everyone
The Galley Workstation
®
is available in six
lengths: the IWS 2, 3, 4, 5, 6, and 7; as well as four
Double Bowl models. Custom sizes are available.
Stylish And Smart
Its Reversible, Double-tier TrueEdge design
with Angel finish proves it's got both beauty
and
brains.
Prep, Cook, Serve, and Entertain
Did you ever think you would be able to do all of
that in one convenient place?
A Culinary Dream
Cooking is fun again! Family meals and parties
are a breeze. Clean-up's a snap!